Sangakkara makes history with 5 consecutive centuries in English County Delhi, May 27th, 2017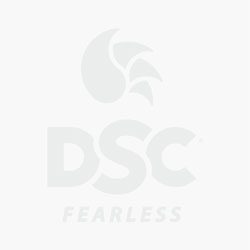 Legends Never Retire' the saying was truly characterized when Kumar Sangakkara hit consecutive five centuries in the English County Championship League season 2017 playing with his Former Sri Lankan cricketer and captain of the Sri Lankan national team 'Sanga' hit double ton while Playing for Surrey county and scored exactly 200. This was a fifth hundred in a row, a third in eight days and, without doubt, one of his best for Surrey. He has produced earlier scores of 136, 105, 114, 120 in previous innings. No other batsman in Surrey's history has gone five on the bounce. Only seven others have done so in first-class cricket, with Sangakkara the fifth to pull it off in the County Championship. Sangakkara was cheered by the fans on both sides of the fence for each classic stroke.
Team DSC congratulated Sangakkara on his feat and extended their warm wishes. Sanga also thanked Delux Sports for his new equipment that includes DSC Player Grade English Willow bat and high quality protectives.
For more information please visit: