Mithali Raj becomes first batswoman to score 6000 runs in ODIs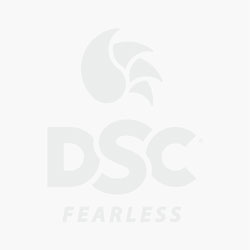 The world got the glimpse of women's power when India skipper Mithali Raj created world record and became the first female cricketer to score 6,000 runs in ODIs. Mithali achieved this feat when she reached 34 against Australia in her 183rd ODI appearance in match against Australia in the ongoing ICC Women's World Cup 2017 at Bristol on Wednesday i.e. July 12.
The 34-year-old Mithali Raj broke the record for most runs (5992) in ODIs held by Charlotte Edwards, former England batswoman. Mithali, who is often dubbed as Sachin Tendulkar of women's cricket, breached the 6000 runs mark in style when she hammered Kristen of Australia for a massive six.
Only recently, she had become the first batswomen to slam seven consecutive ODI fifties.
Delux Sports Company (DSC) congratulates Mithali in her special achievement and it is a proud moment that we both as a player and equipment manufacturer share with each other, said Neeraj Aggarwal, marketing director